A gas boiler heating system is a type of central heating system, It utilizes natural gas or propane as the fuel source to heat water. Then provide warmth and comfort to a home or building.
How does a gas boiler heating system work?
A gas boiler central heating system works by burning natural gas or propane in a combustion chamber. The heat generated from the burning fuel is transferred to water, which is contained within the boiler. The hot water produced is then circulated through pipes to radiators, baseboard heaters, or underfloor heating pipes located throughout the building.
The radiators, baseboard heaters, or underfloor pipes release the heat into the rooms, raising the temperature and providing warmth. As the hot water cools down, it returns to the boiler to be reheated, and the cycle continues.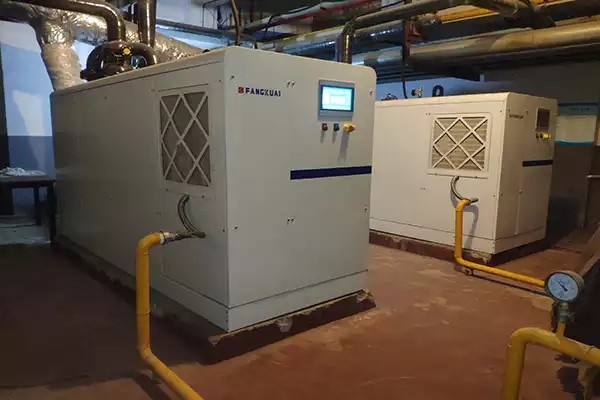 How efficient is gas boiler heating?
Modern gas boilers are designed to be highly efficient, with efficiency ratings typically ranging from 85% to 98%. This means that a significant portion of the energy contained in the fuel is effectively converted into heat.
The efficiency of a gas boiler heating system can be influenced by several factors, including the boiler's design, its age, regular maintenance, and proper installation. It is essential to choose a boiler with a high-efficiency rating and ensure it is properly maintained to achieve optimal performance.
What are the different types of gas boiler heating systems?
Conventional Boiler System: This system consists of a boiler, hot water storage tank, and radiators. The hot water is stored in the tank and distributed to the radiators when needed.
Combi Boiler System: A combination or "combi" boiler combines the functions of a central heating boiler and a water heater in one unit. It heats water directly from the main supply, eliminating the need for a separate hot water storage tank.
System Boiler: This type of boiler is similar to a conventional boiler system but includes additional components such as an expansion vessel and circulating pump. It provides heat to both the central heating system and the hot water storage tank.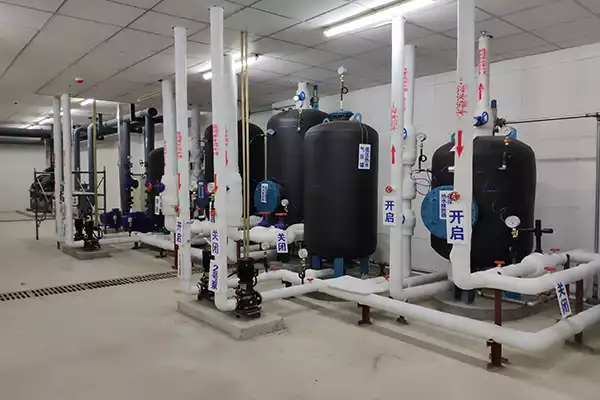 How to install a gas boiler heating system?
Installing a gas boiler heating system usually involves several steps. The following are the general steps to install a gas boiler heating system, you can refer to it:
Install Boiler
Position the boiler in the designated location, ensuring adequate space for maintenance and ventilation.
Connect the boiler to the gas supply line, following proper safety protocols and local codes.
Connect the boiler to the water supply and return lines, ensuring proper flow and pressure.
Install Ventilation and Exhaust System
Install a flue pipe to vent the boiler exhaust gases outside the building.
Ensure the flue pipe is properly sealed and follows recommended guidelines for clearances and materials.
Install Distribution System
Install the necessary piping to distribute heated water from the boiler to the radiators or underfloor heating system.
Ensure proper insulation of the piping to minimize heat loss.
Install Controls and Safety Devices
Install thermostats, pressure relief valves, pressure gauges, and other safety devices as required by local regulations.
Connect the controls and wiring to the boiler and ensure they are functioning correctly.
Test and Commission
Fill the system with water and purge the air to ensure proper circulation.
Check for leaks and make any necessary adjustments.
Start up the boiler and verify that it operates correctly, achieving the desired temperature and pressure.
Finalize and Clean Up
Secure all connections and ensure the system is properly supported.
Insulate exposed piping to improve energy efficiency.
Clean up the work area and remove any debris.
How much does a gas heating boiler?
The cost of a gas boiler heating system can vary depending on several factors such as the brand, model, size, and features of the boiler, as well as the complexity of the installation process. On average, the cost of it can range from $3,500 to $10,000 or more.
| Boiler Size (Tons/hr) | Fuel Type | Efficiency Rating | Estimated Cost Range |
| --- | --- | --- | --- |
| 1 – 5 | Natural Gas | 85% – 90% | $8,000 – $12,000 |
| 6 – 10 | Natural Gas | 90% – 95% | $12,000 – $18,000 |
| 11 – 20 | Natural Gas | 95% – 98% | $18,000 – $25,000 |
| 1 – 5 | Propane | 85% – 90% | $10,000 – $15,000 |
| 6 – 10 | Propane | 90% – 95% | $15,000 – $22,000 |
| 11 – 20 | Propane | 95% – 98% | $22,000 – $30,000 |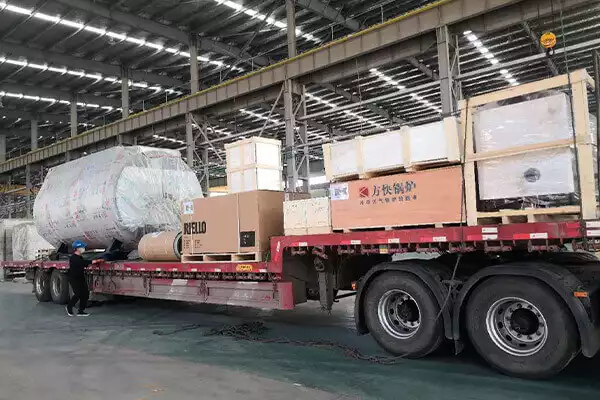 Conclusion.
In conclusion, when it comes to gas boiler heating systems, Fangkuai Boiler stands as a reliable and trusted brand. Whether you're looking for a system that operates on natural gas or propane, their high-efficiency boilers will provide exceptional performance, comfort, and cost-effectiveness.
Get your best price
Quickly compare 3 FREE quotes
Engineer quick quote
The overall delivery speed is fast
Financial choice
Low installation costs and cost savings
Get Quotes Now
It only takes 30 seconds

25 years+ of boiler R&D
More than 20 innovative technologies