θrion Oil Fired Steam Boiler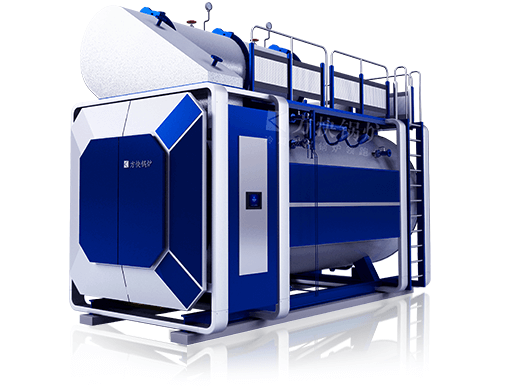 Product Parameters:
Rated thermal power: 1-20t/h
Rated thermal efficiency: 100-104%
Pressure: ≤1.6MPa
Available fuel: natural gas
Product Description:
The closed condensate recovery system is combined with the three-pass structure, economizer, and air preheater to fully utilize the heat of the gas or oil, and the heat of the high-temperature condensate is recovered from the source, which can save operating costs and improve boiler operating efficiency.
Product Advantages:
Low operating costs
The closed condensate recovery system can recover more than 70% of condensed water, saving the overall operating cost of the boiler for the enterprise.
Deep matching
The combustion is deeply matched to the heat exchanger, breaking the limits of the burner, and the boiler becomes a complete thermal energy system, further improving efficiency.
Small footprint
Using the crossing wine-shape heat transfer technology, the heat transfer area is increased by 5 times, saving 2/3 of the floor space compared with the ordinary boiler.
Modular system
Through the parallel combination, multi-machine joint control can be completed, and up to 128 boilers can be controlled at the same time.